FAST FACTS
Area: 137,838 square miles (slightly smaller than Montana).
Population: 82,163,500 (Berlin, 3,387,000; Hamburg, 1,705,000; Munich, 1,241,272; Cologne, 963,210).
Language: German.
The German National Tourist Office is promoting 2 main themes in 2002: "Music-Land Germany: Living Culture," and "Romanticism on the Rhine."
Regensburg
Germany is renowned the world over for its classical music. With such famous composers as Bach, Beethoven, Wagner and Weill, there is perhaps no other country with such a rich musical heritage. In 2002, the states of Saxony and Bavaria are teaming with the German National Tourist Office to promote "Music-Land Germany," and both states feature a host of events covering all musical genres.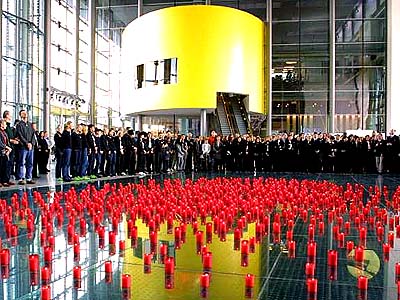 200 years ago this year, the stretch of the Rhine River between Mainz and Bonn was discovered by the artists and poets of the Romantic Movement. Their emotional depictions of this majestic landscape made the Romantic Rhine Germany's first tourist attraction. Join us in celebrating the 200th Anniversary of this wonderful combination of landscape, art and culture in 2002!
For further information on these and many other events and attractions in Germany, visit our website at www.visits-to-germany.com