Alentejo
<![if !vml]>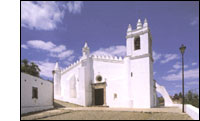 <![endif]>
Paris church, Mértola.
On the vast golden plains of Alentejo, the peaceful landscape is but a curtain that opens on to an unimaginable heritage.
One is first taken by surprise by the remarkable traces of successive cultures: dolmens and cromlechs, Roman and Arab vestiges mingling with the most recent signs of Christianity, of which the numerous medieval castles that stand out in the vast plain are but one example.
<![if !vml]>

<![endif]>
<![if !vml]>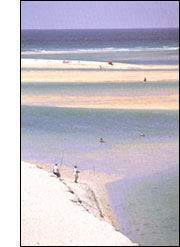 <![endif]>
Lagoa de Santo André, Santiago do Cacém.
To the northeast are the beautiful villages and towns which make up the so-called Rota dos Castelos (Castle Route): Nisa, Castelo de Vide, Marvão, Portalegre and Alter do Chão. Further south, the landscape becomes warmer and flatter; around Évora (one of the most beautiful towns in Portugal), are Monsaraz, Vila Viçosa, Estremoz, and Arraiolos (renowned for its hand made tapestries, based on traditional drawings from the 17th and 18th centuries). Driving on to the south, the vast plains become less inhabited and sunnier, the only shade being provide by olive trees and oak trees, and the only amenity being provided by refreshing dams. A trip to Alvito, Beja (where one can stay in historic pousadas), Serpa and Mértola will be worth your time. The coastline to the west offers the visitor magnificent Atlantic beaches.
As the region with the highest thermal amplitude (going down to 5°C or up to 33°C), Alentejo is a dispersely populated region with quite open horizons, where the rhythm of life follows the idle sound of regional songs.
<![if !vml]>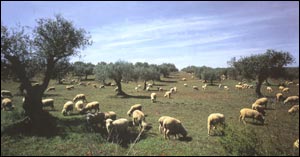 <![endif]>
Cork trees, a typical Alentejo landscape.
<![if !vml]>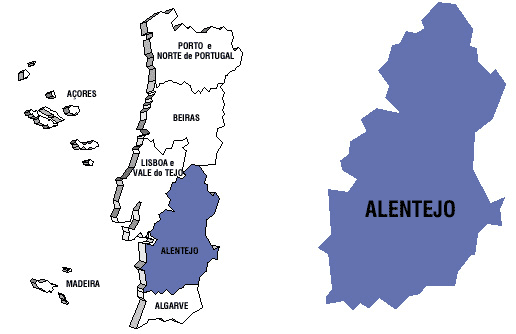 <![endif]>
Beja:
Ancient Roman town, it was a Muslim cultural centre later on. In the Queen Leonor Museum are valuable archeologic finds. Other legacies: churches of Santo António (Visigothic) and Santa Maria; convent and castle of São Francisco (currently a pousada); chapel of Santo André (Gothic-Moorish), and Misericórdia Church (Renaissance). Roman ruins at Pisões.
<![if !vml]>

<![endif]>
Castelo de Vide:
Thermal spa, with medieval castle and Jewish quarter (15th century synagogue). A special reference to the chapel of São Salvador do Mundo (Visigothic) the two Paços do Concelho (medieval and 18th century), and an ancient church.
<![if !vml]>

<![endif]>
Elvas:
Fortress town, with Roman-Arab castle, Amoreiras Aqueduct (15th-17th centuries). Other places of interest: mother-church (Manueline), churches of Nossa Senhora da Consolação (Renaissance) and Santa Clara (17th century), and Archeology and Ethnography Museum.
<![if !vml]>

<![endif]>
Estremoz:
Town crowned by a 13th-century castle, with a citadel (currently a pousada) and Santa Isabel Chapel (18th-century). special reference to the Gothic Dom Dinis Palace, São Francisco Church and Convent (Romanesque-Gothic), Paços do Concelho (14th-century), Maltesas Convent (16th-century), and the Municipal Museum.
<![if !vml]>

<![endif]>
Évora:
<![if !vml]>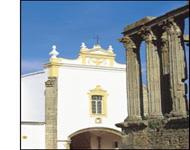 <![endif]>
Roman temple, 2nd century, Évora.
Museum town of Roman origins, with historic centre classified in UNESCO's International Heritage list. The ex-libris is its Roman temple, located close to the Cathedral, which houses an important Sacred Art Museum (Roman-Gothic). Among its many convents and churches, the following can be visited: São Brás Chapel (Gothic-Moorish); São Francisco Church (with its Capela dos Ossos, a chapel walled with human bones) and São João Baptista Church (Gothic-Manueline); churches of Nossa Senhora da Graça (with-convent), Santo Antão and São Vicente (Mannerist). Palaces: Archepiscopal, Dom Manuel and Dukes of Cadaval. A special reference also to: Praça de Giraldo, with 16th-century arches; Aqueduct; convents of Santa Clara, Santa Helena do Calvário and Lóios (this one currently a pousada); University; ancient Jewish quarter; Évora Museum.
<![if !vml]>

<![endif]>
Marvão:
<![if !vml]>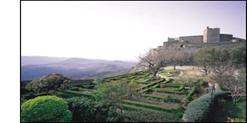 <![endif]>
Medieval castle, Marvão.
To the south of Castelo de Vide lies the town of Marvão, which is notable for its impressive castle (13th-14th-centuries) and the wonderful views this affords. Once outside the city walls, visit the convent of Nossa senhora da Estrela (15th-century), with-ceramic tiles dating from the 18th-century. Here too is the crucifix of Estrela, from the Manueline period.
Mértola:
This tower sits over the right bank of the Guardiana river. The town's main attraction is its castle, built by the Moors, with a guard tower from the 13th-century. The main church, with its sculpted façade, contains elements from the Manueline period, occupies the site of what once was an ancient mosque. Mértola has three important museum sites as a consequence of the intense archeological activity there. The Roman museum occupies the Town Hall building. The Islamic collection includes the country's most important archive of ceramic objects (9th to 13th-centuries). Here too is one of the rarest early Christian basilicas in the entire Iberian peninsula (dating from the 5th-century).
<![if !vml]>

<![endif]>
Monsaraz:
Beautiful medieval village, with castle, walls and fortifications. Special reference to the Santa Catarina Chapel, mother-church, Paços do Concelho, Paços de Audiência and Porta da Vila. In the nearby village of Reguengos there is a megalithic nucleus, with over 100 dolmens and cromlechs.
<![if !vml]>

<![endif]>
Portalegre:
Amongst the towers and walls of the medieval castle stand the Paços do Concelho and Hospital da Misericórdia. Worthwhile visiting: the Cathedral, São Bernardo Convent, the church of São Francisco Monastery (13th-18th centuries), and the Regional, Sacred Art, Municipal Library and Casa de José Régio Museums.
<![if !vml]>

<![endif]>
Santiago do Cacém:
<![if !vml]>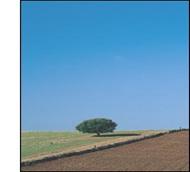 <![endif]>
This is a village lying to the south of Setúbal. Its majestic castle of Arab origin was completely rebuilt by the Christians in the 12Ith-century. Beside the castle is the São Pedro Chapel, which dates from the 7th-century, while the main church dates from the 8th-century. Near Santiago do Cacém one should visit the archeological site of Miróbriga, which was an important urban centre in Roman times. The site contains a hippodrome, houses decorated with mural paintings, an acropolis, a forum and a very rich bathing complex, which is one of the best preserved in the country.
<![if !vml]>

<![endif]>
Tróia:
Set on a peninsula overlooking the south bank of river Sado, Tróia has a number of important Roman remains, especially of an important industrial complex used for salting fish, an activity in this region in Roman times. The peninsula is fringed by many beautiful sandy beaches that also back onto a challenging golf course.
<![if !vml]>

<![endif]>
Vila Viçosa:
The Duke's palace belongs to the House of Bragança, the last Portuguese dinasty. It is an imposing building, with a Renaissance façade and a museum-library. Other places of interest: Castle (13th-14th centuries, with Santa Maria Church); Santo Agostinho Church (13th-18th centuries); Chagas de Cristo Convent; Nossa Senhora da Esperança Monastery; Castelo Novo (Renaissance).
OTHER PLACES OF INTEREST:
<![if !vml]>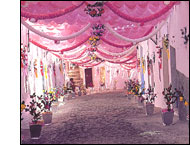 <![endif]>
Campo Maior.
Alcáçovas, Aljustrel, Alter do Chão, Alvito (pousada), Arraiolos (hand made rugs), Avis, Borba, Campo Maior, Crato, Escoural (archeological park), Evoramonte, Flor da Rosa and Marvão (pousadas), Mértola, Monforte, Montemor-o-Novo, Moura, Nisa, Ourique, Redondo, Serpa (pousada), Viana do Alentejo, Vila Nova de Milfontes.