Facts For The Travelers

GENERAL INFORMATION

We have included a wide range of travel tips in order to make your trip to the UAE an outstanding success but do be aware that these are guidelines and some information, such as entry formalities, are subject to sudden changes and should be checked with your nearest UAE embassy before departure.

GENERAL TIPS

SECURITY

Personal safety
The UAE is one of the safest places in the world to visit. In fact, it has been designated the world's safest holiday destination by the international travel industry on two occasions. Nevertheless, it is a good idea to take out travel insurance and to take the normal precaution to safeguard yourself and your valuables.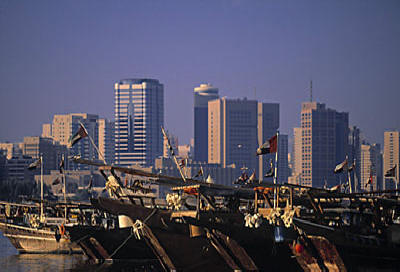 Police Headquarters

Abu Dhabi 02 4461461
Dubai 04 2292222
Sharjah 06 5631111
Ajman 06 7436000
Umm al-Qaiwain 06 5656662
Ra's al-Khaimah 07 2333888
Fujairah 09 2370000

Dubai Police hotline (Al Ameen service) 8004888 alalmeen@emirates.net.ae


Emergency Numbers

Ambulance 998 or 999
Fire 997
Police 999
Coastguard 04 3450520
East Coast Coastguard 09 2380380

Helicopter Service
If you dial 999 or 04 2821111, Dubai Police guarantee that in an emergency a police helicopter will be with you within 8 minutes

TIPPING

Tipping is not expected, but is common practice. Gratuities to staff at hotels are at your discretion. Most restaurants add service charges to the bill (Abu Dhabi 16 per cent; Sharjah 15 per cent; Dubai 10 per cent). If this charge is not included, add 10 per cent of the total to the bill. Taxi drivers do not expect to be tipped. Supermarket baggers, bag carriers and windscreen washers at petrol stations are generally given Dh2.

PHOTOGRAPHY

Film is readily available, so too are processing facilities and colour prints are produced in record time. Ask permission before photographing people in general. Avoid photographing Muslim women and do not photograph airports, docks, telecommunications equipment, government buildings, military and industrial installations.

TIME

The UAE is four hours ahead of GMT. The time does not change during the summer. This means that there is a three hour difference between UK and UAE local times in summer and a four hour difference in winter.

ELECTRICITY

Domestic supply is 220 volts. Sockets suitable for three-pin 13 amp plugs of British standard design are the norm, however it is a good idea to bring an adaptor with you just in case. Adaptors can be purchased in local supermarkets. Appliances purchased in the UAE will generally have two-pin plugs attached.

WEIGHTS AND MEASURES

The UAE uses the metric system, although British and US standard weights and measures are understood.
CLOTHING

Lightweight summer clothing is ideal with a wrap, sweater or jacket for cooler winter nights and air-conditioned premises. Although the dress code in the UAE is generally casual, guests in the larger hotels do tend to dress more formally in the evening. Since you are visiting a Muslim country, bikinis, swimsuits, shorts and revealing tops should be confined to beach resorts. Women are usually advised not to wear short skirts and to keep their shoulders covered. Note that in Sharjah women are prohibited from wearing swimsuits on public beaches.
TOILETS

Most shopping centres, public gardens, museums etc have clean, well-maintained public toilets. Public toilets in souqs and bus stations are usually just for men. Outside of the cities, you can find public toilets at restaurants and petrol stations, however they may not be in good condition and will generally lack toilet paper.

FOOD AND WATER

The standard of food hygiene and water quality is extremely high, especially in all of the larger centres, as is evidenced by the Which survey. You should take the time to investigate conditions in smaller cafés in remote areas, although again standards are usually good. Raw salads and shawarmas (meat cooked on a spit and served in a pittta bread sandwich) are to be avoided if you have any doubts.

Water is usually produced by desalination so it is normally safe to drink, nevertheless you may prefer the taste of bottled water. In any case it is advisable to drink plenty of water in the heat so carry a bottle with you at all times.


OPENING HOURS AND HOLIDAYS

OPENING HOURS

Shops Normal shopping hours are from 9.00 a.m.–1 p.m. and 4.00– 9.00 p.m. however many shops, particularly in Dubai and Abu Dhabi stay open all day. Most shopping centres open from 10 a.m to 10 p.m – frequently later. Some supermarkets are open for 24 hours. Although shops and shopping centres are fully air conditioned, the cool of the evening is a favourite time for shopping. Shopping centres and most shops are open on Friday, the Islamic day of rest, but they all close for Juma (Friday) prayers from 11.30 a.m. to 1.30 p.m.

All shops are required to close at prayer times in Ra's al-Khaimah.


Offices

Government offices open at 7.30 a.m. and close at 3.00 p.m. but you would be wise to visit in the morning. Private offices tend to keep longer hours, coming back to work in the evening after an extended mid-day break. Some private businesses open from 8 a.m. to 5 p.m. All government offices close for the weekend at mid-day on Thursday and do not open again until Saturday morning. Some offices outside the public sector are open on Thursday and close on Friday and Saturday.

PUBLIC HOLIDAYS

Since Muslim festivals are timed according to local sightings of phases of the moon, the dates outlined below for Islamic religious holidays are approximate. The precise dates are not announced until a day or so before they occur. If a public holiday falls on a weekend, the holiday is usually taken at the beginning of the next working week.

A three-day mourning period is usually announced when a member of the ruling families or a government minister or the head of a neighbouring state dies. Government offices and some private companies will close for the period.


1 Jan New Year's Day.

23/02/02 12/03/03 01/03/04 Eid al-Adha (Feast of the Sacrifice at the end of the pilgrimage to Mecca (the haj)

15/03/02 5/03/03 22/02/04 Ras al-Sana (Islamic New Year)

23/05/02 12/05/03 01/05/04 Mawlid al-Nabi (Prophet's Birthday).

6 Aug Accession of HH Sheikh Zayed as Ruler of Abu Dhabi

4/10/02 24/9/03 13/09/04 Lailat al-Mi'raj (Ascension of the Prophet Mohammed)

2 Dec National Day

5/12/02 24/11/03 13/11/04 Eid al-Fitr (3 days at end of Ramadan)